Welcome to Happy Movements, where we invite you to 'move' with us towards a happier, healthier life.  We bring our wellness services to you by partnering with organizations, communities, and other groups around the Dallas-Fort Worth area, including surrounding cities like Hurst, Euless, Bedford, Grapevine, Colleyville, Keller, Southlake, Irving, and Arlington .  You can choose from a variety of services including therapeutic yoga classes and stress reduction programs or request a customized program for you and/or your group.  We also offer classes on a regular basis that are open to the public.
Our Philosophy
Our belief is that getting healthy is less about calorie burning, food deprivation, and the agonizing trips to the gym and more about balancing your life and making choices that support (instead of take away from) happier, healthier living.  We believe our body has an innate ability to heal itself and this ability can become impaired, and often times does, due to lack of movement, poor nutrition, emotional and mental stress, and a spiritual disconnect.  We believe that by making small changes today (which don't require high tech, sophisticated technology) to restore balance in these areas you can not only improve health, but can also live a more satisfying and joyful life.  And finally, we believe it is important to present you with information that is supported by science, and even though scientific research has its limitations, it can provide you some insight from which you can continue to explore.
Founder's Story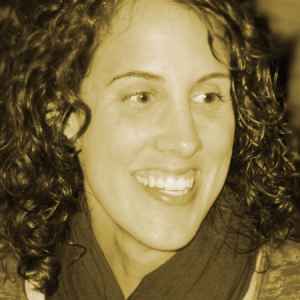 Natasha Carter is the founder of Happy Movements. She is a licensed and certified Athletic Trainer and a certified Yoga Instructor.   Her career began in sports medicine, helping athletes of all ages recover from injury and return to competing.  After many years working in rehabilitation and injury prevention, Natasha moved into healthcare management.  She received her MBA and spent several years overseeing hospital-based therapy services.  A turn of event in her life put her at a crossroads, where Natasha ultimately decided to follow her inner desire to help people live happier, healthier lives.   Happy Movements was born.
As a former collegiate athlete, a dedicated workout enthusiast, and a long-time yogini, Natasha was no stranger to keeping in shape.   She enjoyed casually speaking to people about health and the importance of taking care of yourself.  Her interest in fitness and background in sports medicine led her to teach group yoga classes focusing on injury prevention and safety.   Continuing her yoga studies through Professional Yoga Therapy, Natasha began to understand that health goes beyond fitness and the body.   Looking back at her collegiate athletic career, Natasha realized that although she remained physically fit, she unintentionally neglected other areas of her health.  Today, Natasha works to create more balance in life.  In her pursuit for personal health, she continues to take care of her body through healthy movement and good nutrition, but devotes more time nourishing her mind and spirit.  She continues to explore the relationship between physical fitness, mental/emotional fitness, and spiritual fitness and incorporates this broader perspective of health into her teaching.